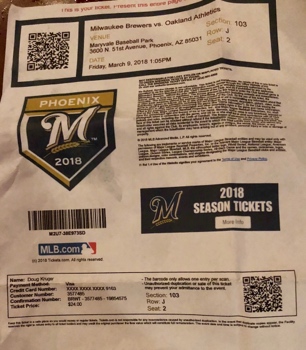 Let the Games Begin – The Gang's all here
Day Two – The Last Year In Old Maryvalle Stadium
Brewers against the A's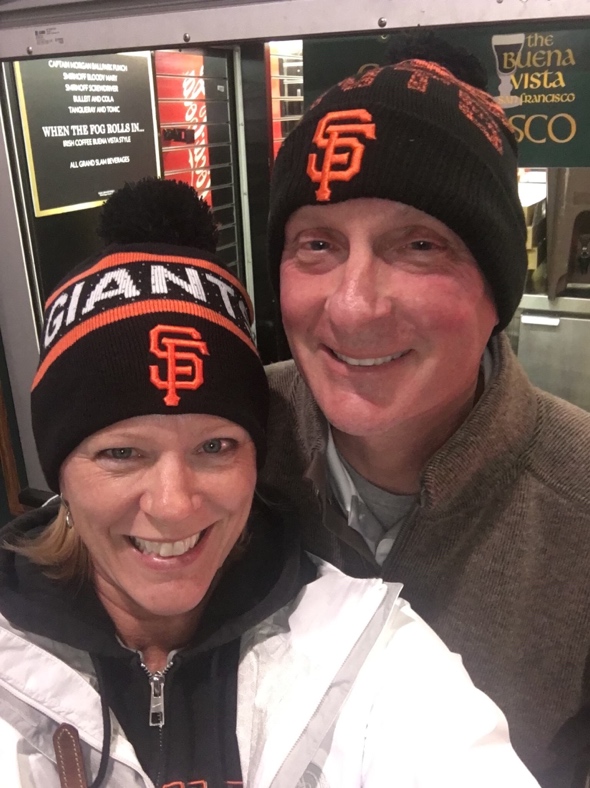 Late last night, we discovered our friend and neighbor, John was in town with his Wife Michelle up in Scottsdale. We had hoped to meet them for breakfast this morning, but decided that was too aggressive based on the speed we were currently moving this morning. Instead we decided to spend the morning hanging out with Pete and Hoppy again around the kitchen table. It would have been fun to have "Bottomless Mimosas" in Scottsdale with John and Michelle, next time.
Hoppy cooked up the fix-in's for a nice breakfast wrap, Pete drove the Nespresso machine with amazing skill producing the required morning cups of coffee. Combine that with the stories of days gone by and of today? What an excellent way to start our day! Hoppy said she was thrilled because she always gets to hear Pete tell stories of growing up from his point of view but now was thrilled to be hearing stories talking about Pete from a whole different point of view.
Pete's younger two boys, Matt and Luke were around this morning. Matt is a Senior in High School while his brother Luke is just a Freshman this year. He has one older son, Jack who is the same age as my youngest nephew Scott. They both are in College.
After the required shower, shave, wardrobe change, we were off to pay homage and Starbucks points the nearest Starbucks store.
Those important issues now conquered, we were on the road to Maryvale Stadium to see the Brewers play Lynette's home town team the A's. The other part of our group is staying at Joanne's house about 30 minutes to the west and north of where we are. Yet, somehow, both cars arrived at the same entrance within minutes of each other in Maryvalle. The Green Van was parked no more than a couple of rows from where they induced our car to come to a stop. The odds definitely would be against this if you were a betting soul!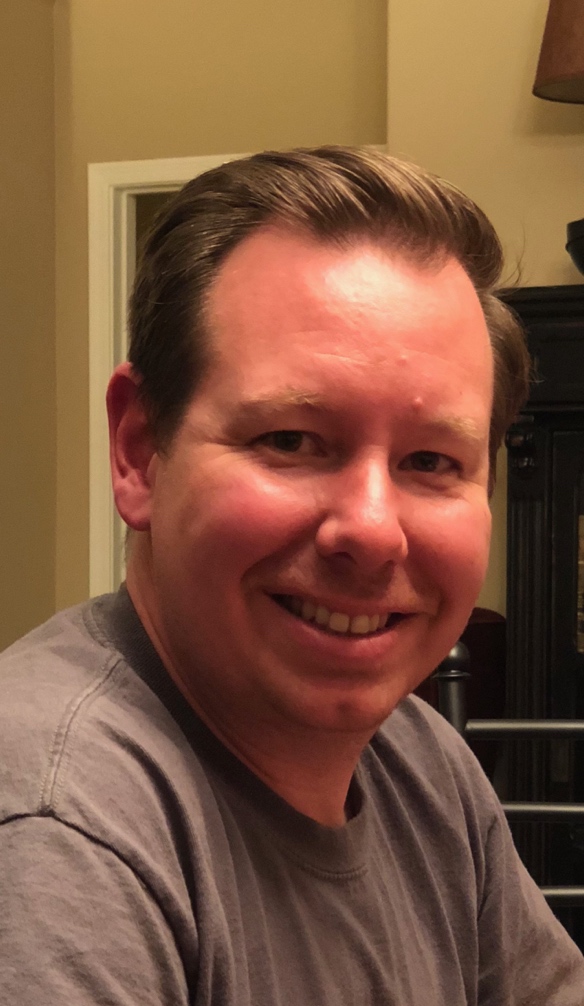 We gathered up our things and headed toward the front gates. Chad, Joanne's son had arrived that morning and had gone ahead of the group, with my brother Doug to try to sell our three extra tickets. They looked lonely when we came upon them just far enough away from the Gates and Ticket Sales counters to not get in too much trouble for trying to hock extra tickets. Matt Joined in and thought his favorite line from Family Guy would be successful in enticing strays walking up to come over and buy our tickets. As it turns out, "Butt Scratcher" for some reason did not attract the crowd of people to bid for our remaining tickets as planned. Who knew? Suffice it to say, we entered the game with three extra seats available to spread out our things.
By now our group had hit our max at ten Baseball Fans. There appeared to be even more empty seats around our purchased seats than just our extra tickets. Overall, it is way more fun to be able to spread out than be cramped into a small space if everyone shows up. One of the fun things to observe with our group is the Robin and Joanne "Supply Chain."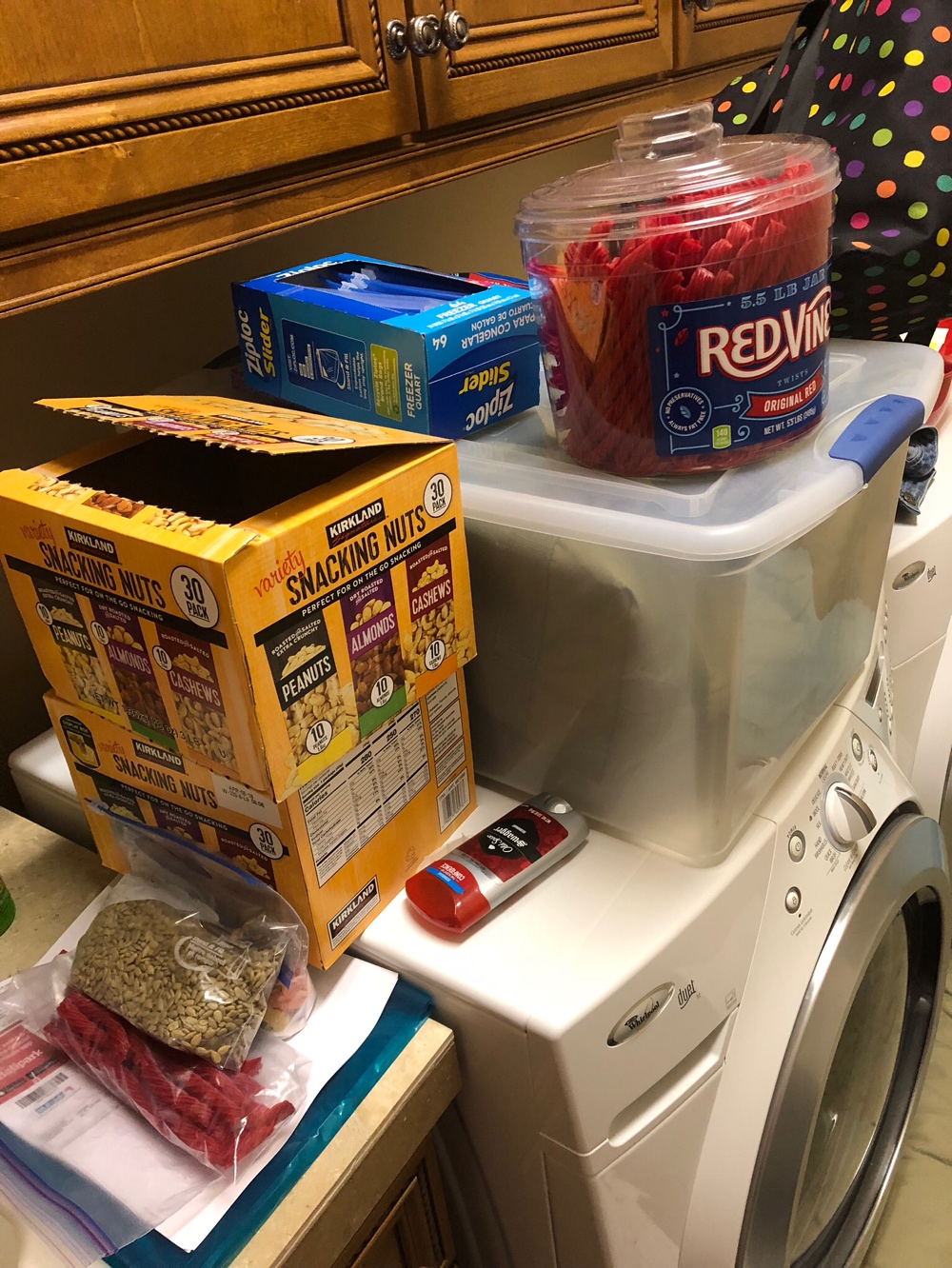 They buy things in bulk before each game in order to play mother hen and take care of the rest of us needy souls. What does this mean? It depends on whether or not the particular stadium lets you legally bring in food and / or water. Maryvalle did, so it was just interesting watching them haul the huge bags in through Security while the Security hosts just marveled at the size of those bags. What's even funnier is that they made Landen play snack mule and innocently carry a third huge bag through security. The real fun comes when there are more strict restrictions as to what you can bring in. Somehow, everything still makes it in. We are talking Peanuts, Red Vines, Gummy Worms, NOIS (Nuts of Incredible Size) and water bottles to end any drought! They take care of us well! I played along as well, I brought some Mable Bacon Jerky that was amazing and of course yellow peeps to make Lynette smile!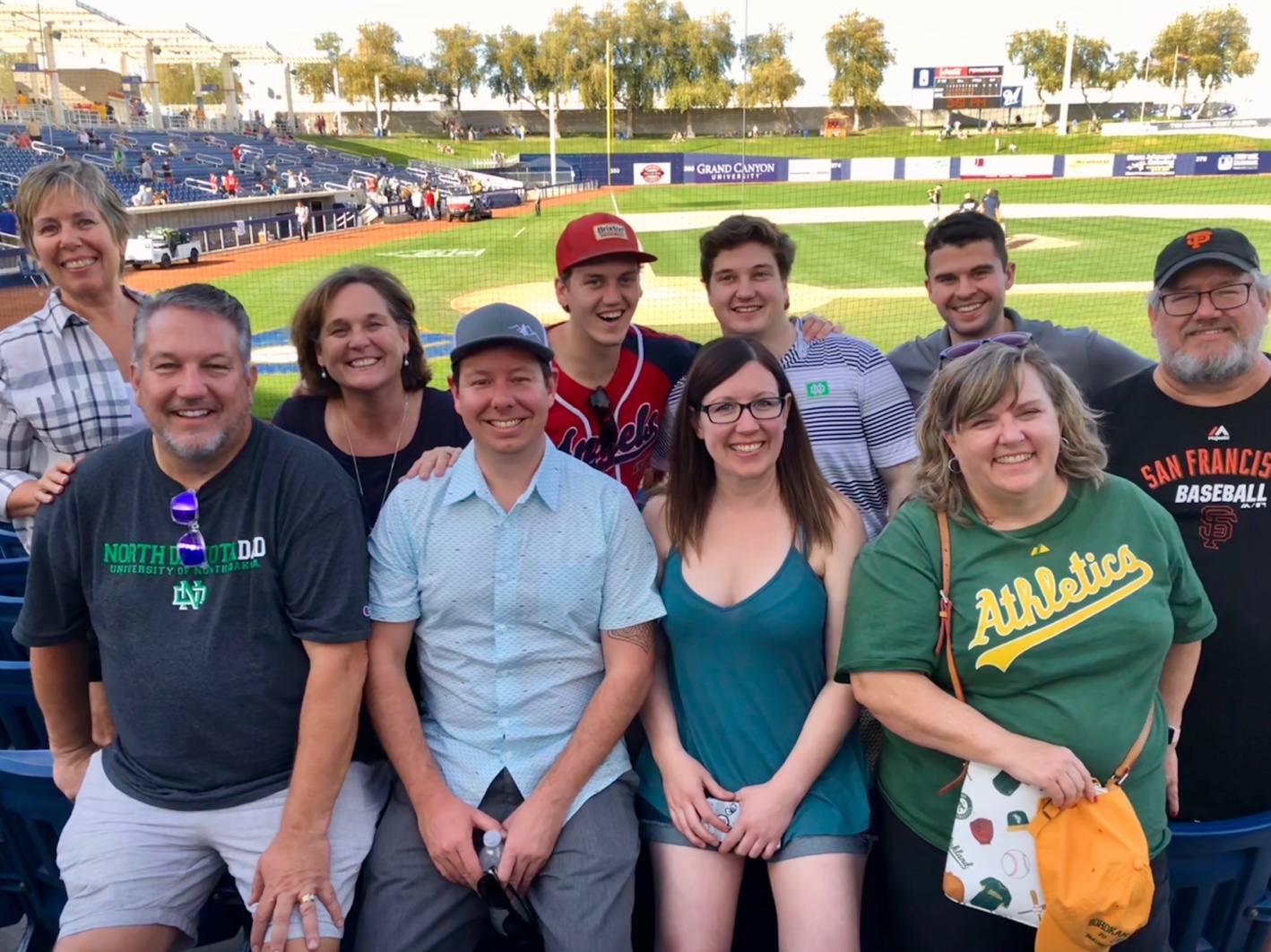 The game was actually pretty mundane, not a lot of scoring and thus, not much excitement. But a decent game had we actually closely watched every pitch with intrigue. Instead, it was the kind of game where we kind of paired up and had many different catch up conversations. The environment was prime as we were behind home plate with the netting protecting us from the most errant of balls. The only risk was the really high pop foul hit beyond the wall behind the plate. None happened this particular day that I can recall! At the same time, we were paying attention to the game enough to follow it. Lynette is an A's fan and was probably glued to the game more than most. Go A's!
Dinner on Day Two was at Carlsbad Tavern in Scottsdale.
We discovered this place last year and really loved it. It's website describes it as: "Cozy New-Mexican Grub, You'll find a cave-like atmosphere inside and a great patio outside!" We take over one end of the patio for more than a few hours. The New Mexico Lemonade drink this time was popular at Happy Hour prices. The food is a mix of things like Meatloaf to some quite spicy mexican style dishes with hot peppers. Of course to finish the night, Joanne simply demanded that we order the deep fried Ice Cream! She is a meanie! Yes Joanne, I am joking! It is a little early in the trip for Joanne to be in tune with my sarcasm. It usually takes a few days! For the second year in a row, the ten of us loved everything from the first appetizer to the final dessert. We essentially rented the table for at least a couple of hours!
Then we headed home to the Janicki Hotel. I hear the other group headed home to east Mesa and basically crashed after the long day. At the Janicki's, we watched the UCLA vs Arizona Pac12 Tournament semi final game with Pete, Matt and Luke! Unfortunately UCLA lost in overtime. We then watched an injury decimated Warriors team lose to the Trailblazers ending their second half winning streak.
To finish up the evening, I decided that no matter what, I was going swimming. Pete had said the water was a bit chilly earlier. He asked if I wanted him to turn on the heater earlier. I am tough, I said "no, I like the cold!" Boy, was I wrong! It was so cold that I could not put my head under the water! He told me! I didn't listen!
Another day drew to a close. It was great to have the whole gang finally here!